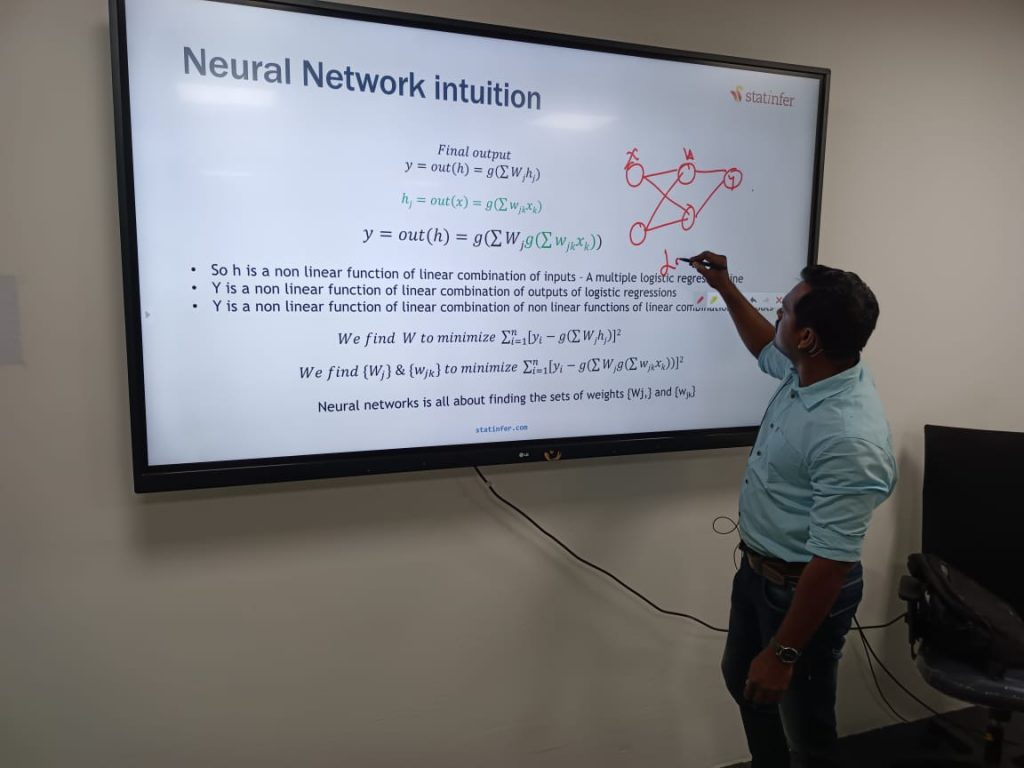 Venkata Reddy Konasani is a highly regarded corporate trainer with a wealth of experience in the field of machine learning and data science. His expertise in this area is reflected in the fact that he has conducted over 200 batches of corporate and retail training sessions over the past decade. He has worked for some of the biggest names in the industry, including Citibank, HSBC Bank, and HP, gaining extensive experience in data science.
Mr. Venkat is well-known for his ability to explain complex machine learning concepts in a simple and easy-to-understand manner, making him very popular with both students and corporate audiences alike. His lectures have gained a massive following, and he is highly regarded by all who have had the pleasure of learning from him.
In addition to his work as a corporate trainer, Mr. Venkat is also a prolific author, having written two internationally published books on machine learning and data science. He completed his Masters in Applied Statistics and Informatics from the prestigious Indian Institute of Technology (IIT) Bombay, which is widely regarded as one of the top universities in India.
Book 1
Download chapters from springer link – Click here

Download codes and datasets from Github link – Click here

Buy low priced edition from Wiley International – Click here
Book 2
 

 

 

 

 

 

 

Release Date : December -2020 

Amazon Link  – Click here

Download codes and datasets from Google Drive link – Click here

Download codes and datasets from Github link – Click here
Slide Share